TICKET HOLDERS PLEASE READ:
IMPORTANT PARKING INFORMATION 
GARDEN 1 - The Reclaimed Edible Oasis is on a 60km/hr zone rural road (Mailman's Track) with minimal street parking.  There will be a few parking spaces for those with mobility concerns closest to the welcome desk and beside the dragon fruit.  
Could all other patrons please avoid parking on Mailman's Track - and instead park in the road reserve which is along the shared driveway and adjacent to the property. 
Enter the road reserve (middle driveway) and keep to the left.  
Park on the right side, perpendicular to the property boundaries to allow maximum car spaces and emergency services to still access the road reserve if required. 
IMPORTANT PARKING INFORMATION 
GARDEN 6 - The Family Friendly Food Forest is in a tight suburban street with minimal parking.  If you have limited mobility please free free to park on Rothschild St.
Could all other patrons please park on nearby streets which is much safer - is only a short walk - and will avoid congestion.  
For those coming from Samford and with good mobility
Please park at the end of Church Rd (past Drapers Rd on your right, all the way to the end where the road becomes a path.  Then follow the path to the first set of steps (there will be signs) which will pop you out at our house.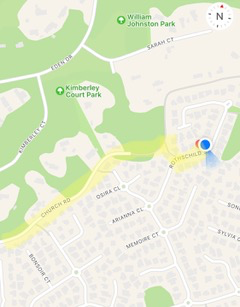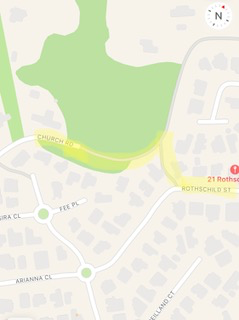 Other Parking options on nearby streets
There is street parking on Zorina Ct and Ophelia Cr and a flat short walk through Zorina Court Park to connect you to Rothschild St.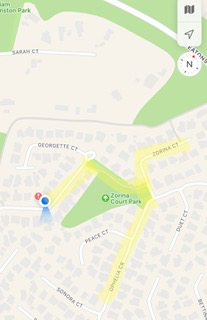 IMPORTANT TRAVEL INFORMATION
Estimated Drive times between our SATURDAY gardens
Estimated Drive times between our SUNDAY gardens